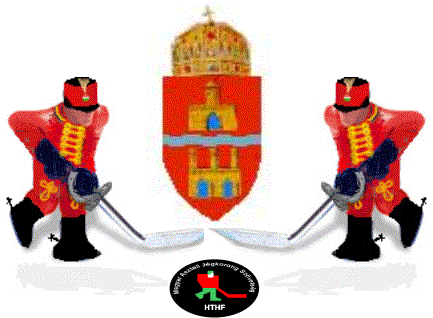 . Date: 20th of March 2005.
(1 day after Bratislava Open)
Registration: 9-9.20 a.m.
Start of game: 10 a.m,
end: about 5 p.m
Venue:
International Business School
Hotel Garden, Conference Room
2nd district, Tárogató street 2-4.
Our sponsors:
Vadon Sport , Holdfény Fantasy Kft., Marczi Skate

MAP1
Categories: open single only
Rules: same as the World Championships
on 12-15

Play Off games
with "Trefik" software and suplák
Participation fee: 2000 HUF = 8 Euro
(everybody will get back eating tickets for 1000 HUF)

Participants: we expect players from Austria, Czech Rep., Danemark,
Finland, Poland, Slovakia, Slovenia, Ukraine etc.
Accomodation: in Hotel Garden www.hotelgarden.hu
Double room with breakfast 50 euro/night
Triple room with breakfast 55 euro/night (with extra bed)

(send e-mail for D. Létay to help reservation and get these prices!)
Prizes: cup, medals, diplomas, gifts offered by sponsors
Vadon Sport , Holdfény Fantasy Kft. , Marczi Skate
Application deadline: 15. March 2005.
Registration, Registered players
(It will be the strongest ever tournament in Hungary...)
Contact: Daniel Létay (president of HTHF)
e-mail: letay@axelero.hu
mobil: 00 36 70 2525 038
BUDAPEST Guide